Description
List of 31 Lessons to prepare for the PRITE and to boost your knowledge in residency: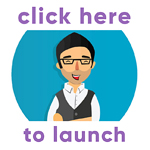 We release Question Banks of practice questions in the style of the Psychiatry Resident In-Training Exam. RELEASE UPDATE: We released our long-awaited Adult Psychiatry Volume IV: focus on Alcohol Use Disorder!
We update the material below on a regular basis to reflect the latest definitions, methodologies, and discoveries in psychiatry. The lessons below give residents an advantage with general resident knowledge, PRITE prep, and board exam prep, and should serve as a compendium through all years of residency.
How Your Gain Access In 2 Simple Steps
Step 1: You purchase this Individual Access. Be sure to click on the Sign Up Now button above. The email and password you use will be used for account set-up.
Step 2: After processing your payment you will gain access to all 31 lessons immediately. Just sign in by clicking on the My Courses button and log in using your email and password. You can access your courses on any computer connected to the Internet.
All Resident Genius material is viewed online
We believe this is the best preparation for the Psychiatry Resident In-Training Exam which is offered annually during psychiatry residency and fellowship.