You receive access to modules listed below when you sign up for either
Board Prep, Resident Genius, or Neurology Genius
Psychiatry Board Prep Solo Questions gives you access to over 2,200 multiple choice questions. Our Board Prep Vignettes gives you access to 60 clinical vignettes. Neurology Genius gives you access to over 660 multiple choice neurology questions as well as in-depth neurology study guides for the board exam and PRITE.
We offer individual and group plans.
Trying to figure out what to study for the psychiatry board exam can be very difficult. We highly recommend people preparing for the psychiatry board exam to sign up with Psychiatry Genius and go through all the practice questions. Take note of mistakes and weak areas and then spend extra time studying those weaker areas.
---
Take a look at some sample questions
Below is a scaled down screenshot from the end of our Pharmacology and Treatment question group. Actual questions appear larger than shown here:
---
Questions come with detailed answer explanations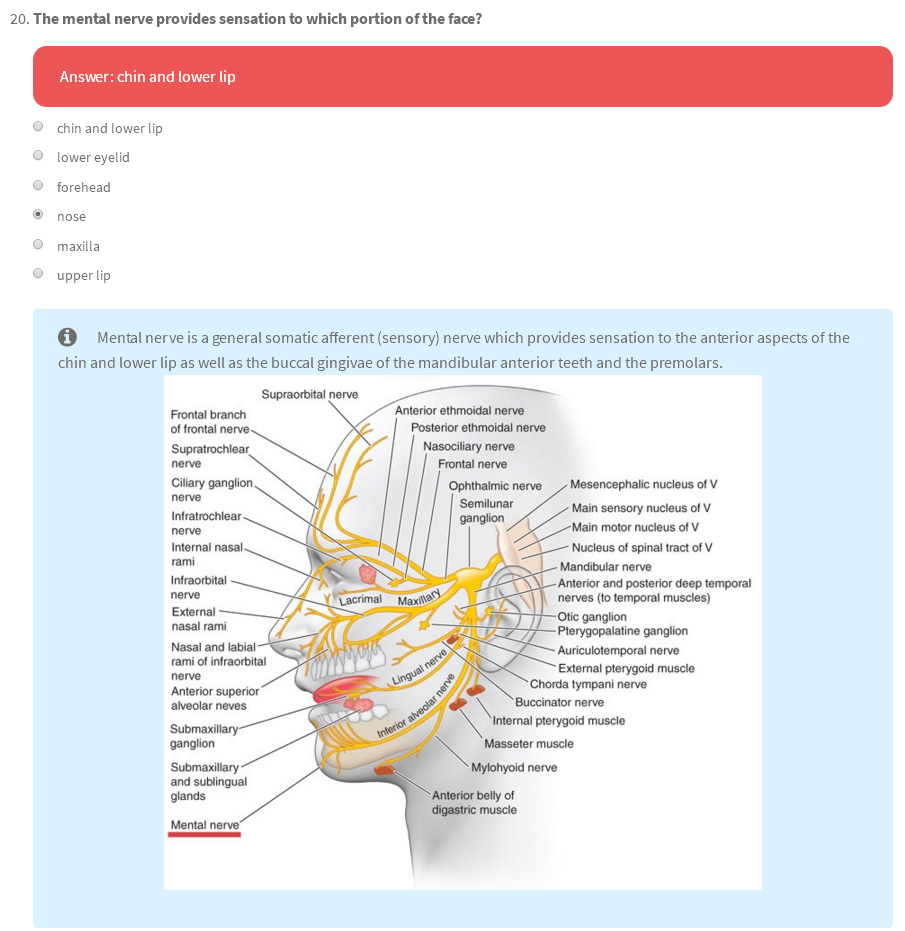 ---
You gain access to a deep and broad range of question banks for extremely thorough review: