Description
List of 14 QBanks and Study Guides to prepare for the Neurology sections of the board exam and PRITE: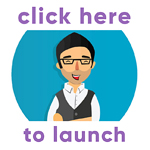 Study Guides: This is a collection of in-depth study guides covering major topics of Neurology for the board exam and PRITE.
QBanks: These neurology Qbanks feature interactive multiple choice questions covering all major subjects of the board exam and PRITE. Over 660 questions are included. Sections can be reset.
How Your Gain Access In 2 Simple Steps
Step 1: You purchase this Individual Access. Be sure to click on the Add To Cart button above. The email and password you use will be used for logging in.
Step 2: After processing your payment you will gain access to all study guides and Qbanks immediately. Just sign in by clicking on the My Courses button and log in using your email and password. You can access your courses on any computer connected to the Internet.

All Neurology Genius material is viewed online
We believe this is excellent practice for the neurology sections on the board exam and Psychiatry Resident In-Training Exam.