Free Year of Access!
Child & Adolescent Genius – gain the edge!
Excellent preparation for the Child & Adolescent Board Exam
Access through October 2024!
Video Vignettes, Stand-alone Questions, Study Guides, and Reference Library (see full list below)
(we are one of the few that offers video vignettes) -
Academic Plan
for the 2023-2024 Academic Year

Citrus Health

Psychiatry Genius (16 members)

CAP Board Prep (7 members) -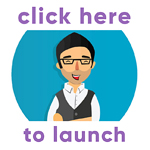 Each Part contains a block of questions, between 20 to 30, so you gain the advantage of going through questions quickly while grading with ease. You're not slowed down going through hundreds of questions one at a time like the format found at other companies.